We imagined Сarnival4David as a space of solidarity. It was held in more than 200 locations worldwide from Zuccotti Park NY, in Rojava, the ZAD in France, Korea, Austria, Berlin and London—Portobello Road—the place where David spent the last years of his life.
Here you can see the recordings of broadcasts from around the world. We are working on an international video and will post it soon.

デイヴィッド・グレーバーに捧げる銀河間メモリアル・カーニバル in 金沢
October 11, 2020 @ 1:00 pm

-

5:00 pm

JST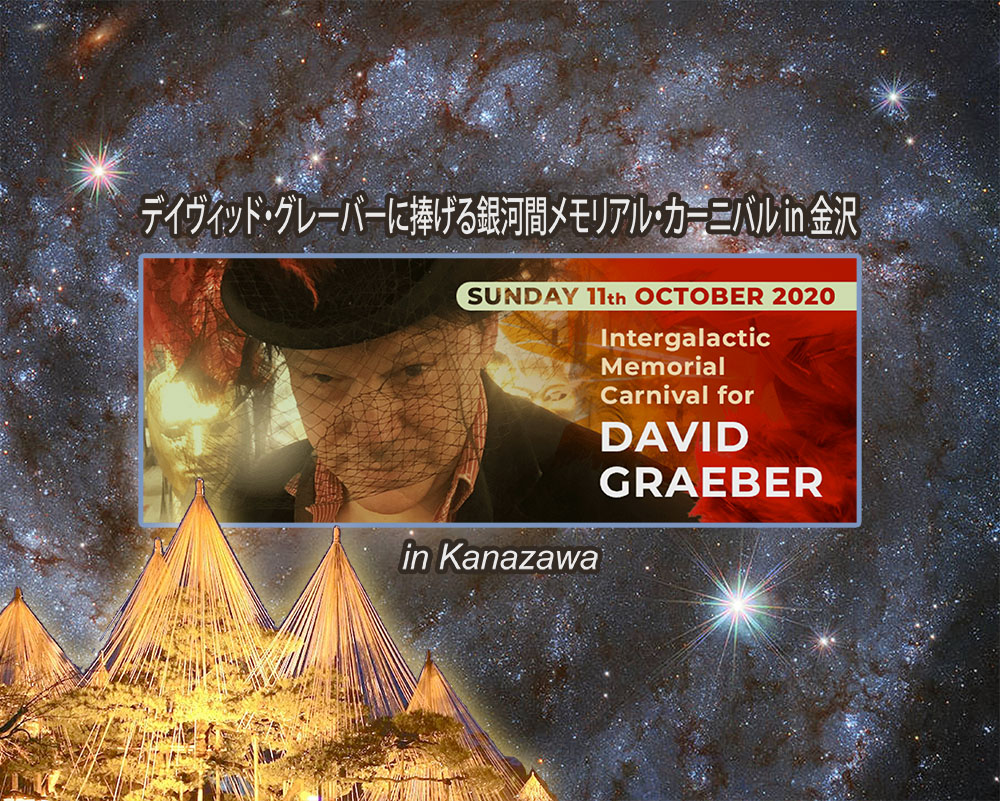 『負債論──貨幣と暴力の5000年』『ブルシット・ジョブ──クソどうでもいい仕事』と『アナーキスト人類学のための断章』から英語と日本語で読み上げることになります。
We will be reading from "Debt: The First 5,000 Years," "Bullshit Jobs: A Theory," and Fragments of an Anarchist Anthropology" in both English and Japanese.
場所はまもなく決定します。 このイベントは、Jitsi.orgを使用してオンラインでも開催されます。 詳しくはカン・タムラ(john@japandocumentary.com)までお問い合わせください。
We will decide the location soon. The event will also be held online using Jitsi.org. Please contact Can Tamura at john@japandocumentary.com for details.