We imagined Сarnival4David as a space of solidarity. It was held in more than 200 locations worldwide from Zuccotti Park NY, in Rojava, the ZAD in France, Korea, Austria, Berlin and London—Portobello Road—the place where David spent the last years of his life.
Here you can see the recordings of broadcasts from around the world. We are working on an international video and will post it soon.

2023-2024 Season Opening – Carnival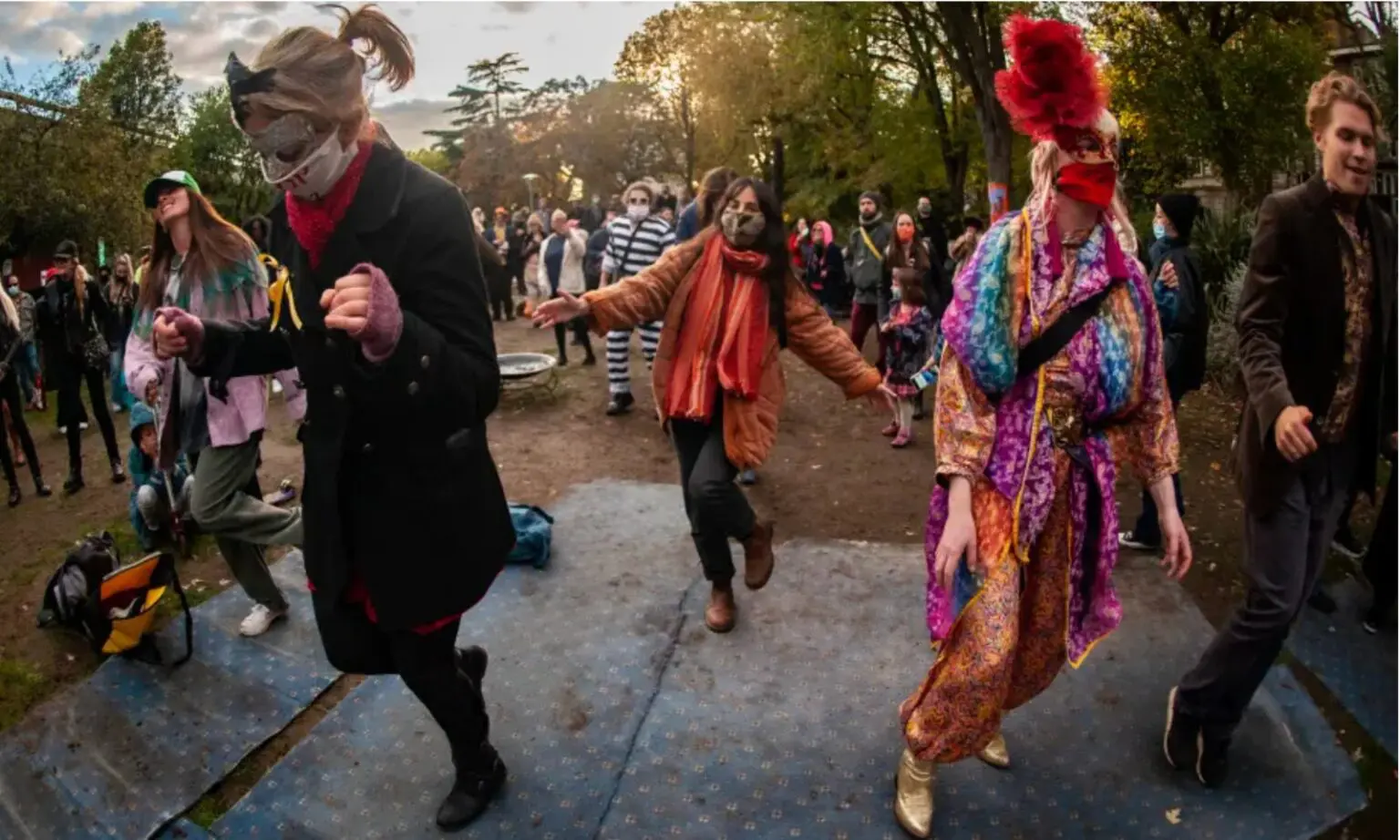 The David Graeber Institute and Museum of Care cordially invite you to the opening of a new season that will include an exhibition, movie screening, carnival, and party. Join us on September 16, 2023, for assembling together, co-creation, caring for each other, and food sharing.
DGI Cinema launch
DGI Cinema is a project dedicated to public screenings of science fiction movies. On September 16, we will open DGI Cinema with one of David Graeber's favourite films, a 2005 space western called "Serenity." "Serenity" is a continuation of the television series "Firefly." The story is set in the 26th century and follows the crew of the spaceship Serenity as they navigate a renegade lifestyle.
The event will feature talks by science-fiction writers. The first 50 seats will be available on a first-come-first-served basis.
Carnival4David
On September 16 at 5pm, we will gather to celebrate ten years of Rowley Way being recognized as an architectural landmark, along with the opening of the new season of work of the David Graeber Institute and Museum of Care!
As always, we start with a Carnival! This year it's tied in with the release of David Graeber's last posthumous book, Pirate Enlightenment.
The Carnival will culminate with a screening of David's much-loved space pirate movie, Serenity, by Joss Weadon.
Workshop in preparation to the Carnival
On January 15, the day before the Carnival, artists and locals, children and adults, professionals and amateurs, will gather to create collaborative masks, costumes and posters.
Registration is open now. We will stream Carnival online for the people who are not in London.