We imagined Сarnival4David as a space of solidarity. It was held in more than 200 locations worldwide from Zuccotti Park NY, in Rojava, the ZAD in France, Korea, Austria, Berlin and London—Portobello Road—the place where David spent the last years of his life.
Here you can see the recordings of broadcasts from around the world. We are working on an international video and will post it soon.

「デビッドグレーバーを追悼する」#carenotcops #freedomandsurvival
October 11, 2020 @ 4:00 pm

-

6:00 pm

JST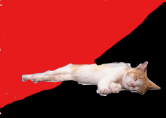 今回東京では体調やメンタル面が優れない方がとても多いなか、ラディカル・メンタルヘルス(相互扶助)を兼ねて集まっていただき、亡きデビッドグレーバーについて話そうという提案です。みんなが話すことで元気づけられればいいです。無理のないようでしたらば是非ご参加ください。
1.「仮面」の作成 15時半
出来る方は、仮面をご自身で作成またはプリントアウトの上でご参加ください。→ https://carnival4david.museum.care/masks/
リモート参加が可能な方は、以下より。
1. こちらのリンクをブラウザで開いていただきます。
https://meet.jit.si/carnival4david.shinjuku
2. "please enter your name" → 名前を入力して、
3. "join meeting" → ミーティング参加をクリック
4. 以上
2.「チェックイン」16時 or 人が集り次第
デビッドグレーバーの著作、思い出などについてお話しできる方は是非お願いします。
また、トピックや時間制限を設けずに話したいことやシェアできることを各自お話していただく。
「チェックイン」に対しては、周りがコメントをしてもよいか、黙って聞くことを望かをそれぞれが表明できる。
3.「フリートーク」16時半
自由に話す。あえて、社会運動や社会的政治的テーマと、自身の身の上話などを無理に区分けすることのない気楽な場所を目指します。18時くらい終了を目指します。
ういす (03)5315-4449
新宿区四谷四丁目 28-14
パレウルー 5階 UMC内フリーター労組
Intergalactic Healing/Grieving Space in memory of David Graeber (facilitated in Japanese but every language welcome). 16:30 till 18:30ish
Given that recently so many of us are not well and borrowing from radical mental health collectives and other mutual aid models, we hope to create space for people to remember David but also speak freely about themselves. Talking is healing.
Round of check-ins where each person reads from or speaks about David Graeber's work and life or to whatever is most on their minds right now. Each person may be either be open to comment or feedback, or chose not to be. This will be followed by further fluid conversation on any topic the group choses.
For location to the Precariat Union office please call or email:
(03)5315-4449 carnival4david.shinjuku@protonmail.com
https://meet.jit.si/carnival4david.shinjuku