We imagined Сarnival4David as a space of solidarity. It was held in more than 200 locations worldwide from Zuccotti Park NY, in Rojava, the ZAD in France, Korea, Austria, Berlin and London—Portobello Road—the place where David spent the last years of his life.
Here you can see the recordings of broadcasts from around the world. We are working on an international video and will post it soon.

Intergalactic Memorial Carnival for DAVID GRAEBER in Fukuoka, JAPAN
October 11, 2020 @ 3:00 pm

-

10:00 pm

UTC-8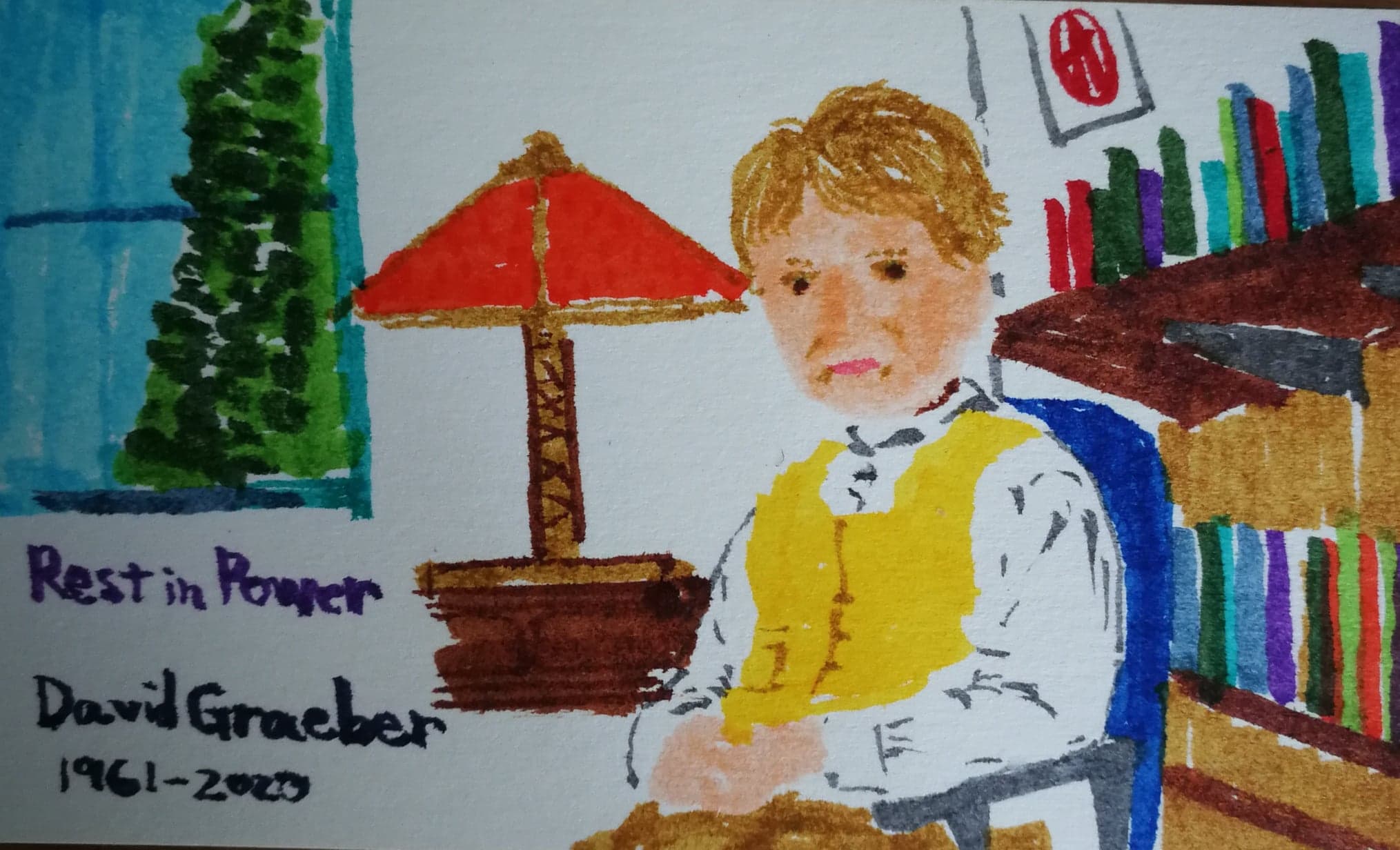 On September 2, 2020, the cultural anthropologist and activist David Graeber departed from this world. For those of us who have been inspired and empowered by his work in Japan, David's sudden death brought a sense of great sadness and loss. Then we heard that Nika Dubrovsky and others would organize a simultaneous global carnival of remembrance for David on Sunday, September 11.
Therefore, we are going to open our art space in Fukuoka, Japan, art space tetra, as the venue for this memorial carnival with people who love his writings and activities. There will be a space in the venue where people can pick up his writings and texts, while video footage of his talks will be projected on the screen. We are planning to have a mini-workshop to make masks. In Japan, mask culture is not that common. Also, many people are not used to the lively carnival style. So we would like to make masks together and talk to each other while making them. I believe that we can catch a glimpse of the world David hoped for, where community and creativity interact with each other.
Venue: art space tetra , 2-15 Susakimachi, Hakata Ward, Fukuoka, JAPAN, 812-0028
Date and time: October 11, 15:00~22:00
Conditions of Participation: Please bring a mask with you or we prepare materials and tools to make masks.