We imagined Сarnival4David as a space of solidarity. It was held in more than 200 locations worldwide from Zuccotti Park NY, in Rojava, the ZAD in France, Korea, Austria, Berlin and London—Portobello Road—the place where David spent the last years of his life.
Here you can see the recordings of broadcasts from around the world. We are working on an international video and will post it soon.

Thinking about David's work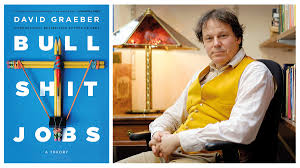 This event is to find private time where ever you may be to read and think more about David's work. Here are his books for reference – https://davidgraeber.industries/books I will begin by selecting a book I have not read recently
During this time, I will be in a rural area in Narrowsburg, New York.