We imagined Сarnival4David as a space of solidarity. It was held in more than 200 locations worldwide from Zuccotti Park NY, in Rojava, the ZAD in France, Korea, Austria, Berlin and London—Portobello Road—the place where David spent the last years of his life.
Here you can see the recordings of broadcasts from around the world. We are working on an international video and will post it soon.

Utica Memorial for Anarchist David Graeber
October 11, 2020 @ 8:00 pm

-

9:00 pm

EDT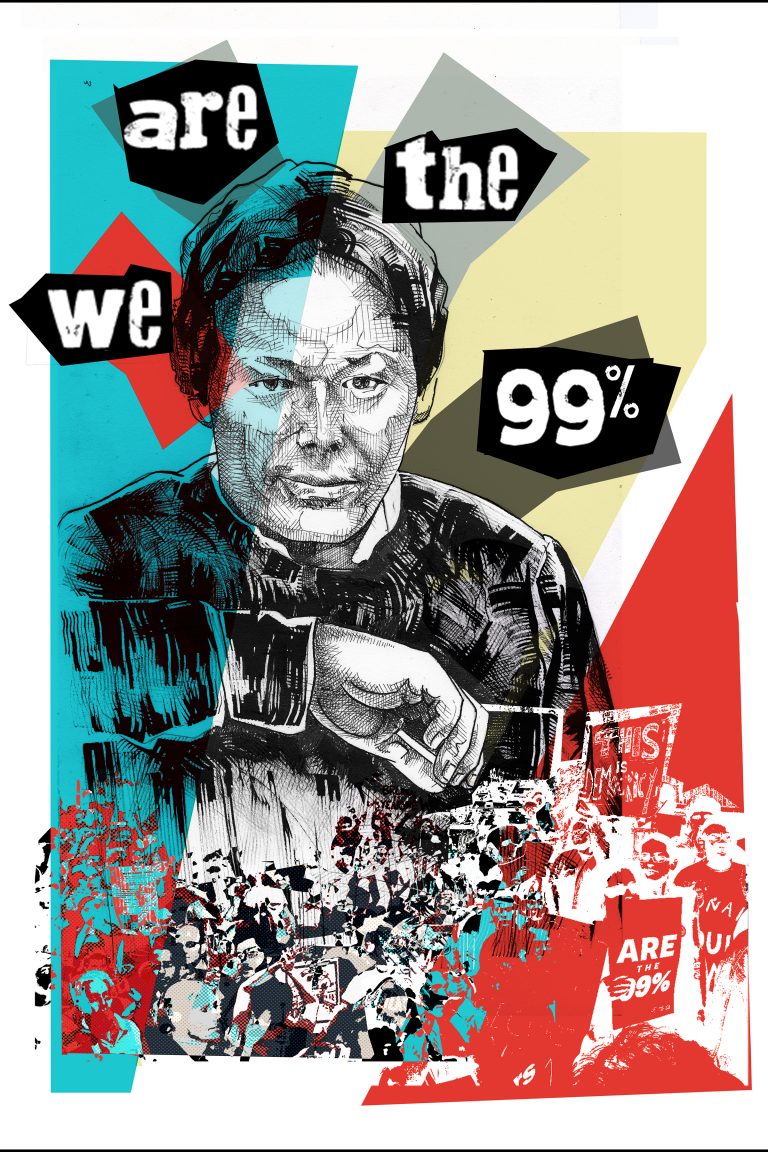 Please join us as we light candles, unfurl the red and black anarchist flag, share stories, and read the words of anarchist activist, anthropologist, and scholar David Graeber who tragically passed away recently. The good people of Utica and the surrounding Mohawk Valley will be joining with people all over the world today in an "intergalactic" memorial carnival. Please bring some candles and dress up in a costume (something David was very fond of). There are events planned today from Australia to Hawaii, Indonesia to Iran, Nigeria to Mexico, Rojava to the Zad. Some will be in occupied forests against motorways projects, others in university seminar rooms, some in radical cafés others in Free shops. In Utica, we will be meeting at our city's beloved civil war monument in Oneida Square – the defacto hub of the Black Lives Matter, Native Lives Matter and other movements locally. Whilst small intimate memorial Carnivals take place in some corners of the world, others could be hundreds strong such as New York's Zucotti Park (site of Occupy Wall Street) and Portabello road (David's last home in London). From street corners to theater stages, live video feeds to squatted cemeteries, the 11th of October could enter history as the biggest memorial for an anarchist since Louise Michel's 1905 funeral in Paris when 120,000 people chased the head of the police away from the funeral procession.