We imagined Сarnival4David as a space of solidarity. It was held in more than 200 locations worldwide from Zuccotti Park NY, in Rojava, the ZAD in France, Korea, Austria, Berlin and London—Portobello Road—the place where David spent the last years of his life.
Here you can see the recordings of broadcasts from around the world. We are working on an international video and will post it soon.

Unmasking the illusion – remembering ourselves
October 11, 2020 @ 6:00 pm

-

7:00 pm

BST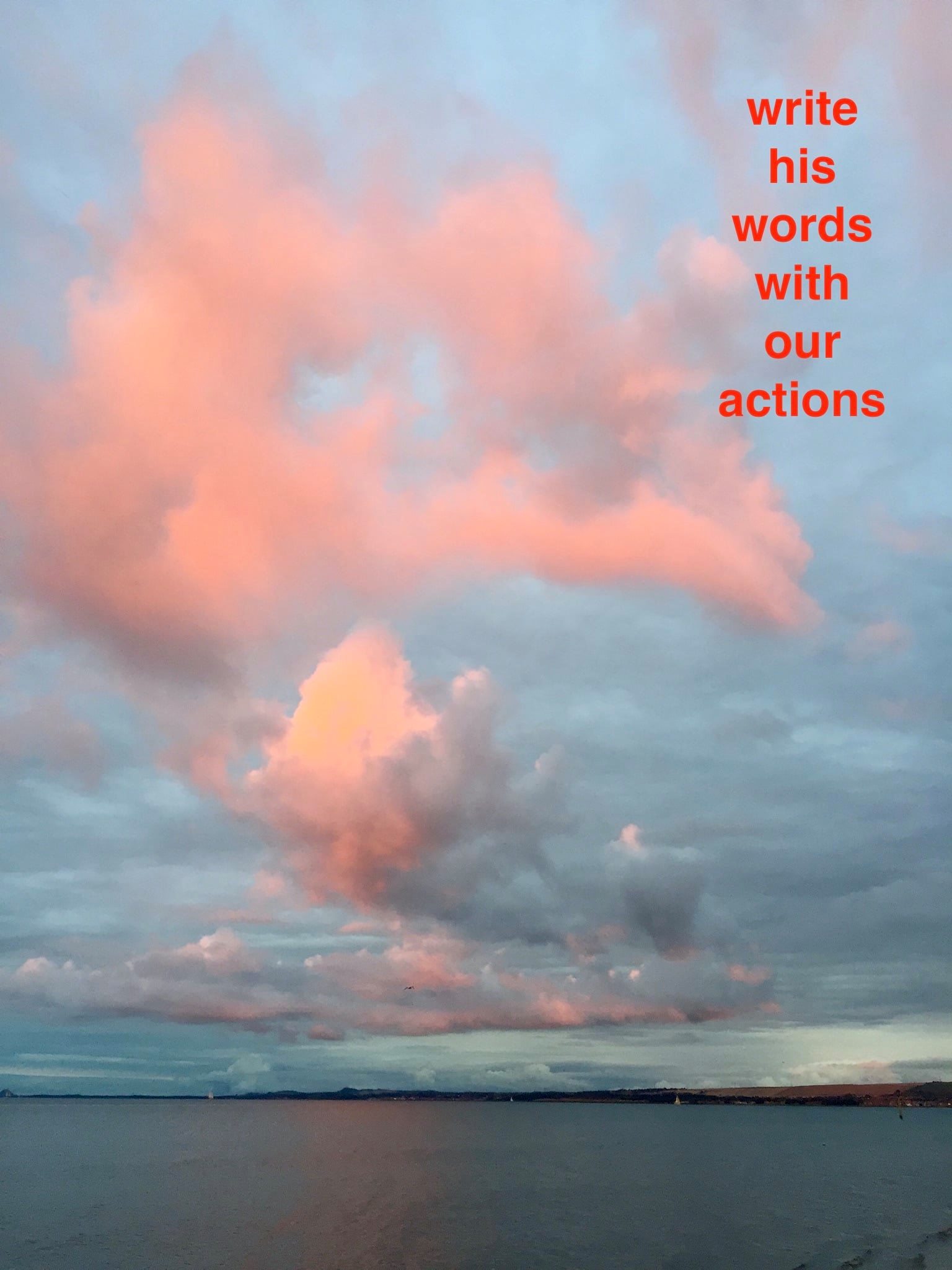 Gathering on Portobello beach (maybe just me and you?!) at 6pm for an hour as the sun goes down. Somewhere on the sand beyond the end of Marlborough Street and Bellfield Street. If you can: bring a mask, some wood for a small bonfire, and a hidden truth.
"The ultimate, hidden truth of the world is that it is something that we make, and could just as easily make differently" David Graeber.
We need to reclaim our world – with delight and despair as our as our guides, and love, grief and rage as our path-making.
Just you and me and maybe someone else.
Justin (Kenrick)
He was a lifeline anthropologist. May we be that lifeline.
Other worlds are not only possible, they are already here. This world is so much more beautiful and tender and deep than those enthralled by the shrivelled powerlessness of acting out their traumas through dominating power would have us believe.
Revitalising revolutionary spirit is just a breath away.
"A revolution on a world scale will take a very long time. But it is also possible to recognize that it is already starting to happen. The easiest way to get our minds around it is to stop thinking about revolution as a thing — "the" revolution, the great cataclysmic break—and instead ask "what is revolutionary action?" We could then suggest: revolutionary action is any collective action which rejects, and therefore confronts, some form of power or domination and in doing so, reconstitutes social relations—even within the collectivity—in that light. Revolutionary action does not necessarily have to aim to topple governments. Attempts to create autonomous communities in the face of power ('autonomous communities' being defined as ones that constitute themselves, collectively make their own rules or principles of operation, and continually reexamine them), would, for instance, be almost by definition revolutionary acts. And history shows us that the continual accumulation of such acts can change (almost) everything."
David Graeber,
Fragments of an Anarchist Anthropology